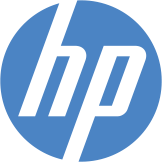 HP Inc.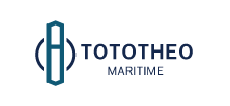 My vision is to be a lighthouse for women in leadership and a powerful voice for gender diversity and inclusivity in the business world.
My mission is to guide women gain true confidence, career clarity & leadership success. It is also to educate businesses so they're clear on what gender diversity and inclusivity really means. I will walk beside them and support them every step of the way as they journey into a new business paradigm where gender biases are a thing of the past.
My role is to educate, train, support and empower …
educate

working directly with high level management and their teams sharing knowledge and understanding what gender equality, diversity and inclusivity means.

train

through training and coaching programs focused on implementing sustainable changes that deliver on the United Nations 'Sustainable Development Goals' (UN SDGs #5) & Women in Leadership

Support

at every step I guide and offer clarity in the process of implementing diversity and inclusivity initiatives.

Coach

every business is made up of individual people with individual needs. To ensure all are supported and feel empowered, I offer 1:1 coaching that helps women in managerial position to navigate the corporate world with grace and grit through my program "Women in Leadership".

Inclusion

is what's needed to give diversity real impact, and my mission helps move businesses into a world where all employees are empowered to thrive.
I work to a set of core values that I feel very strongly about. These are fully focused on supporting individuals and educating businesses and, in turn, the wider world.
I am a voice for equality
I know how it feels to come up against gender bias and it doesn't feel good! I strongly believe that in the 21st Century biases should no longer exist. We are all human beings trying to navigate the journey of life as best we can. No one gender, race, creed or sex is more important or more deserving than the other. We are ALL equal and deserve to be treated as such in every area of life.
I do work that enlightens and empowers
I'm not here to play small! The world is slowly starting to wake up. Educators and leaders for good are being called upon to share their knowledge, their hearts and their voices and speak out for those whose voices are not being heard. I carry that torch with passion and courage, passing on my knowledge as I go.
People are my priority
businesses are run by people and when those people know how to work together in ways that encourage and embrace diversity, inclusion and individuality, not only will businesses thrive, but the lives of their employees will thrive too.
I make a difference in the world
everything we do sends a ripple out that impacts others. I want my ripple to turn into a tidal wave that shakes and moves the world into a new paradigm where biases of any description no longer exist. A world where we are all free to be who we are and naturally treat each other as equals. A world where women can lead with confidence & clarity.
What qualifies me to do the work that I do?
Well, let me see…
First up I'm a spiritual being living a human experience just like every one of the 8 billion people on this planet. After that I happen to have been born female. I'm also a full-time mum to my beautiful young son. He is one of my greatest pleasures and achievements and him coming into my life has made me learn a thing or two about what it takes to successfully juggle a healthy work/life balance!
Over 35-years I've held several different positions across a number of industries including marketing, finance and trading and shipping. I've been an employee, a Managing Director, a General Manager and I've launched new companies. My work has given me amazing opportunities to live in many different cities around the world, and with every move I've been called upon to adjust to change.
For the last 25-years of my career I worked in the world of trading and shipping. Though I'd had glimpses that gender biases existed, it was in this mainly male dominated world that they became more apparent to me.
I found myself in an environment where I had to push and push to be recognized as equally capable and worthy of promotions as my male counterparts.
You see I'd been raised to believe that I could do and be anything I wanted to be. My mother was a journalist, and the first woman to be elected President of the Foreign Press Office at the UN. She set the standard for me that a woman can achieve anything she sets her mind to.



This is why YAS COACHING exists in the world today
I see myself as a lighthouse for people who need support and to have their voices heard. I am their light and their guide.
And I offer the same guidance for businesses too. I believe you can't just support the people, because for real progress to happen you need to change the fundamental structure of how businesses view and handle Diversity and Inclusion.
But my work doesn't just stop there!
I've done a lot of training too and am qualified in management and leadership coaching for individuals, I'm a certified life and business coach through the International Coaching Institute in Geneva, Health & Wellness Coach from the IIN New York and a certified Transformational Coach.
During 6 years I've also been the President of WISTA Switzerland (Women in Shipping and Trading Association www.wistainternational.com) & am still and active Board member. In that role,, I have organized many conferences and workshops. I've also been a member of the Board of both the STSA (Swiss Trading & Shipping Association) and the ZCA (Zug Commodity Association). I've had the opportunity to attend several Parliamentary dinners in Bern representing the Trading Industry, as well as participate in a number of panels and conferences to defend gender equality, mainly in trading and shipping.
As you can see, I have been a very busy woman
Because of my trading and shipping background, I'm particularly passionate about the Women in Maritime IMO's gender equality program and my work now focuses primarily on the delivery of UN SDG #5 goal, taking this work into the trading and shipping industry.
So, that's me…I'm someone who grabs every opportunity to stand in my role as a Gender Equality Warrior. I speak out for gender diversity and inclusivity, because this is my mission in life!