London Business Magazine
By Yasmina Rauber
It has been found that job satisfaction is 86% higher for an employee who works for a wise and compassionate leader than an employee who does not. These findings are based on a study conducted by Potential Project.
In the Potential Project study, 55% of the women were ranked by their followers as being wise and compassionate compared to only 27% of the men. Conversely, 56% of the men ranked poorly on wisdom and compassion, landing in a quadrant we call Ineffective Indifference. By a 2:1 margin, followers said that women leaders versus male leaders were able to do 'hard things in a humane way'. They have, in effect, overall a much better functioning EQ (emotional quotient) than men.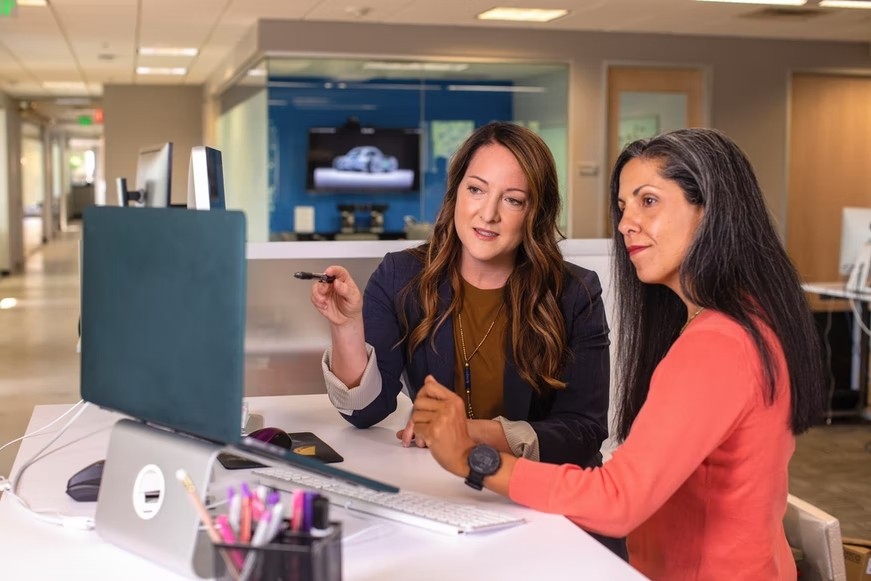 Tens of millions of women have left the workforce since the start of the pandemic, many permanently. This has lowered women's participation in the global labor force to a crisis level, but the impact goes even deeper. Since women leaders have more engaged teams and drive better job performances, the collateral damage includes loss of engagement and productivity from every employee who is no longer working for a woman.
The Potential Project research detailed above confirms this impact, noting that the lack of the crucial leadership qualities of wisdom and compassion which has arisen from this mass departure translates to negative business and financial results. To leverage these findings towards more beneficial outcomes for all their employees, and to improve their bottom line, organizations should promote principles and practices that promote gender equity, develop compassionate leadership, and increase learning through intentional peer coaching and advisory circles for men and women.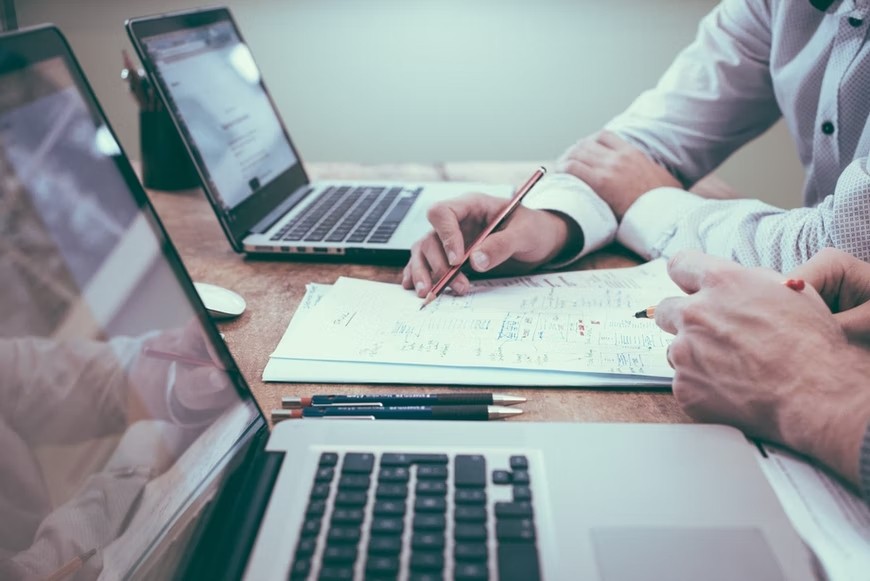 Based on Gallup research, a disengaged employee costs their organization $3,400 for every $10,000 of salary in lost productivity. By driving more engaged/less disengaged employees, women leaders save their organizations $1.43 million for every 1,000 employees (assuming an average salary of $60,000). Layered on top of this are the savings for not having to replace a disengaged employee which requires one-half to two times the employee's annual salary, or between $30,000 and $120,000 per employee.
It would be hugely advantageous for organizations to not only recruit more women, but to allow the women leaders who are still on their payrolls the possibility of truly fulfilling their potential and bringing to the table all their skills and talent.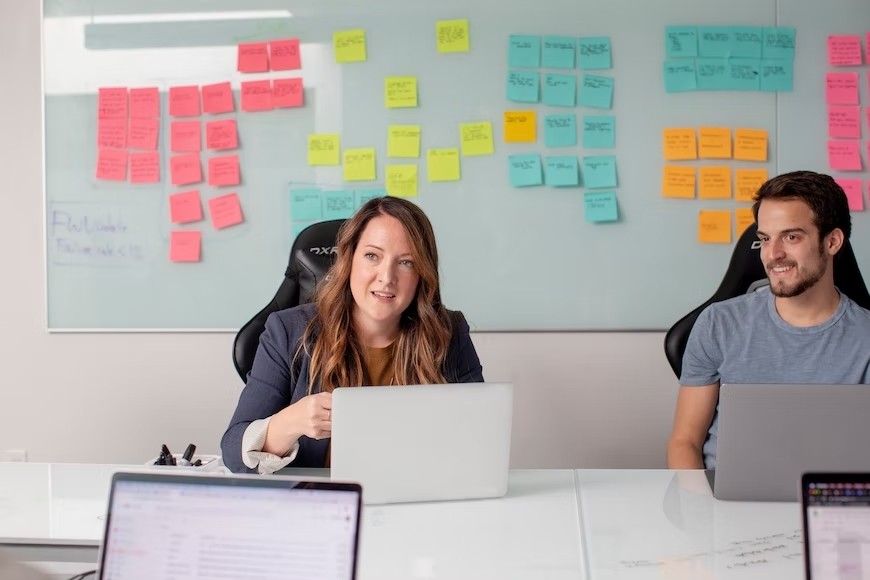 During my career in a male-dominated industry, I worked my way up the corporate ladder as a female leader all the way up to Board level. I realized that the difficulties that I faced as a woman in business were fairly universal, which led me to my decision to help women executives reach their own career goals. In fact, despite their success, something I regularly hear from female leaders is, "As a female leader in what is still a patriarchy, I'm constantly challenged with being heard, delegating effectively and truly engaging my team." I realised that this frustration cripples leaders, causes stress and, unless improved, can stop them from reaching their potential. And as laid out above, if women don't reach their potential as effective leaders, overall results take a downturn.
I have been working with Fortune 500 companies such as HP for some years now, and what we found was that women often face challenges that men in today's society do not. It takes grit and determination to forge your own path, especially if you want to do it with dignity and a sense of connectedness.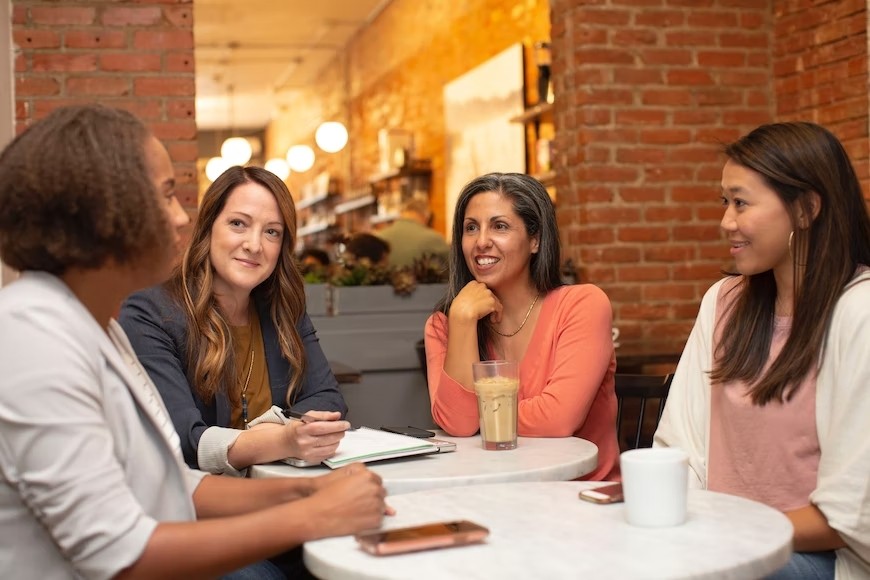 Women tend to feel obliged to play up classic male characteristics that are closely linked to the standard image of leadership. What are considered typical male behaviors – assertiveness, competitiveness, and task focus – underpin mainstream expectations of leaders. The problem for women who strive for these leadership behaviors, is that they are rarely judged in the same way. Even if their behavior is less extreme than their male colleagues, they may still be viewed in a negative light simply because the threshold of "acceptable" behavior is often lower for women.
At other times, women feel the need to tone down their more expressive qualities by smiling less or dropping the pitch of their voice. However, this puts them at risk of violating gender stereotypes, which traditionally expect women to be gentle and nurturing, and instead they appear phony.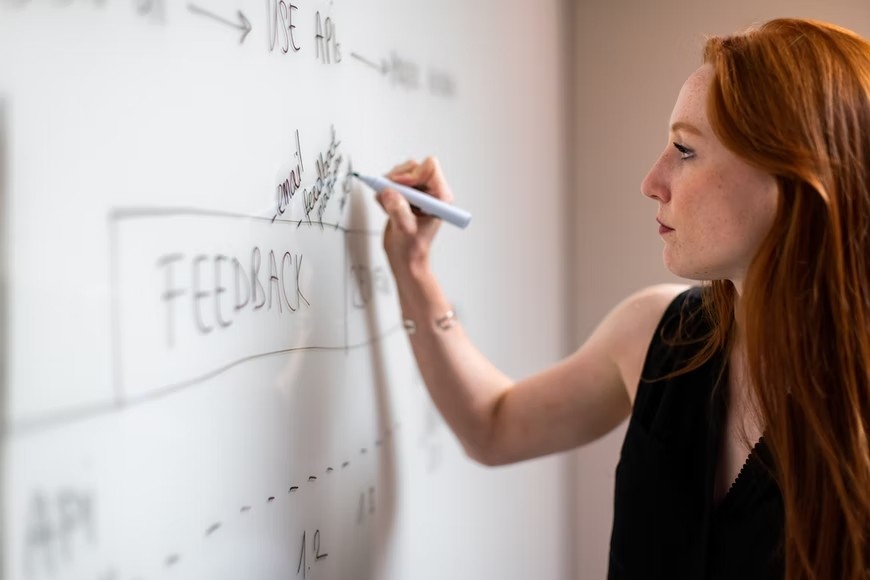 How can women avoid the gender trap in the workplace and within themselves? Today, I coach executives around the world, to work through these challenges and to become more confident, authentic and influential leaders.
I give the women in our S.T.A.R. (Skills To Amazing Results) Leadership program concrete tools and methodologies that they can immediately apply to make a significant difference in their productivity within a couple of months.
To this end, there are six keys that will help leaders navigate the corporate world with both grit and grace and that are taught in my program:
Authenticity.
I teach the utmost importance of being an authentic leader in today's disrupted world so the woman manager can be trusted by her teams. The aim is to become more self-aware to better cope with stress, be less reactive and be more grounded.
Confidence.
I show how to keep self-confidence exactly where it should be, how to beat the impostor syndrome and how to have a voice in meetings.
Balance.
We go over the twelve areas of life mapped out so a manager can thrive as a leader, a woman, a companion, a spouse, and a mother.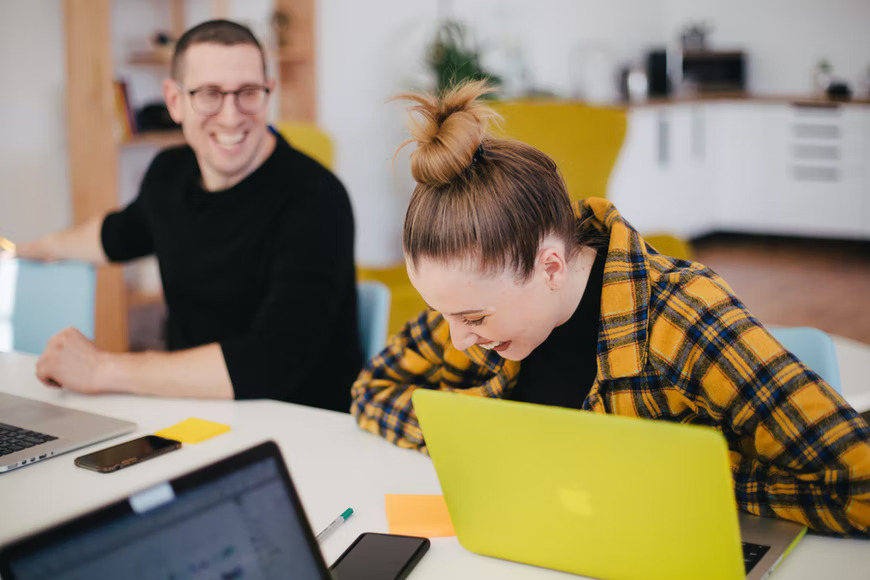 Health.
I show how to cultivate a team's mental well-being, particularly with hybrid-working becoming the "new normal."
People Management.
We discuss ways to create positive organizational changes and how to cultivate a win-win communication.
Self-empowerment.
This involves the discovery of how to define one's own leadership style as a woman.
These sessions give the most critical ingredients for extraordinary, consistent success: ongoing support, detailed action plans, constructive feedback, and—most importantly—a new, more far-reaching perspective.
My program helps a woman manager find her voice at the workplace, take a bigger seat at the table, and finally enjoy the work-life balance she's always wanted to achieve and knows she deserves.
The added value of the program to the company itself is a better balanced workforce, and of course happier, more productive employees, leading to better job satisfaction and ultimately better business and financial results. It's all about the EQ – and empowering the women who can use it.